Bishop Elpidios of Kyanea officiated at the Hierarchical Divine Liturgy at the Church of St. Nektarios for the Sunday of the Holy Fathers of the Fourth Ecumenical Council as reported by vema.com.au.
In his sermon, the Bishop spoke about the importance of being the salt and light of the world and how Christians should strive at leading an exemplary life within society so others can look up to and give glory to God.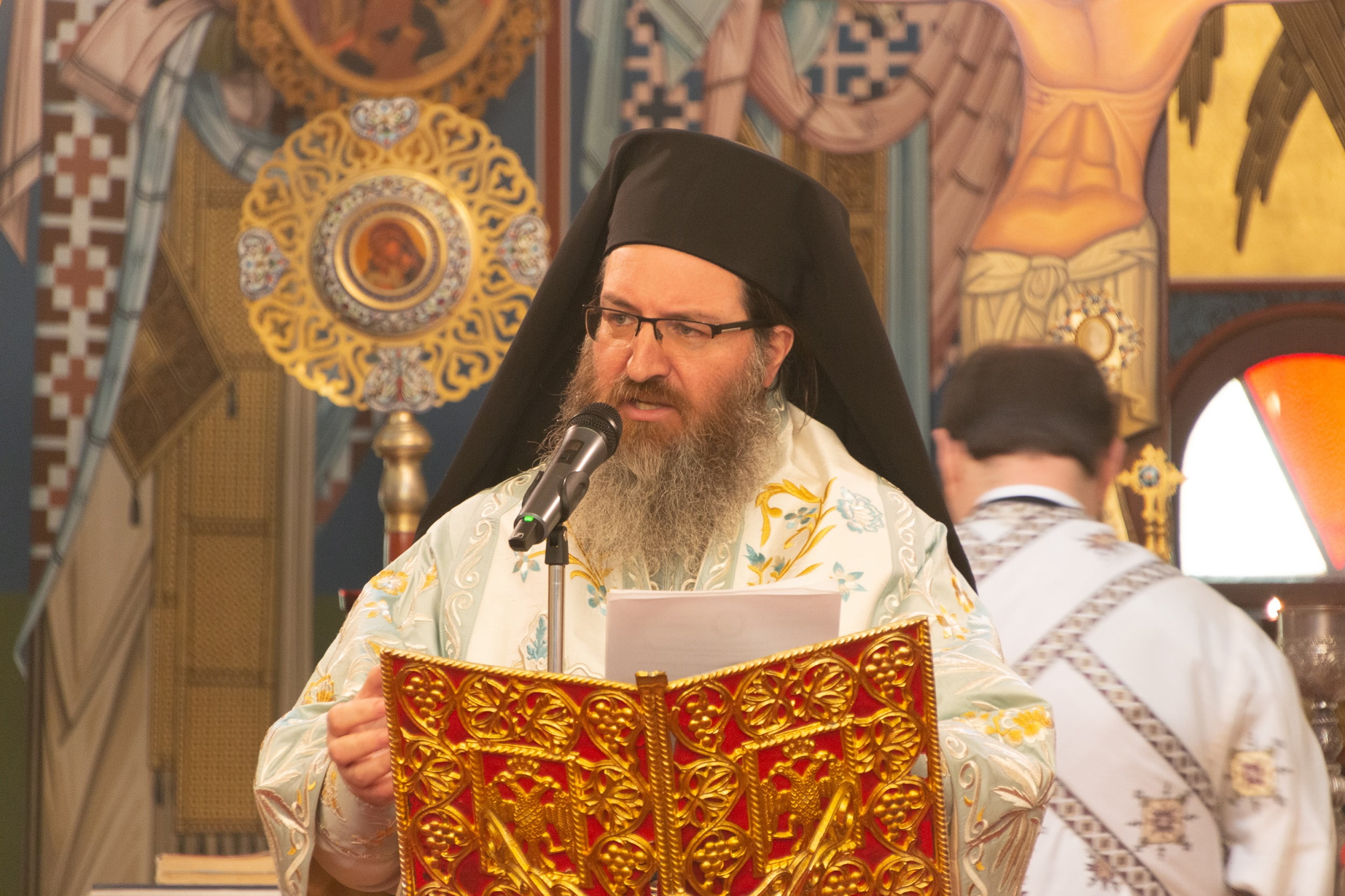 In addition, the Bishop went on to briefly speak about the two Natures of Christ, the Divine and Human, which is the symbolic meaning of the two candlesticks held by the bishop at each Hierarchical Divine Liturgy.
Following the service, the annual church fundraiser luncheon took place at the Alexander the Great Function Hall where approximately 200 people attended.
The St. George Pontian Junior Dance Group were also present and performed outstandingly.
The Bishop conveyed to all the love and blessing of Archbishop Makarios of Australia and reminded all that the Archbishop is currently in Constantinople for the forthcoming Synod of Hierarchs.