The Feast of the Pentecost was celebrated in Holy Trinity Church in Richmond, in the Archdiocesan District of Northcote, Victoria as reported by vema.com.au.
The Archiepiscopal Vicar of Melbourne, Bishop Ezekiel of Derby, presided over the Divine Liturgy in the historic church, accompanied by the Archiepiscopal Vicar of Northcote, Archimandrite Fr. Eumenios Vassilopoulos, and other priests.
Bishop Ezekiel proclaimed the Divine Word, emphasizing the importance of the feast in faithful's lives while pointing that Pentecost becomes a reality for us when we live together.
"The power of victory comes from unity," he noted, "and this is shown to us by the holy Apostles who remained together when the time came."
Finally, Bishop Ezekiel conveyed the wishes and blessings of Archbishop Makarios of Australia.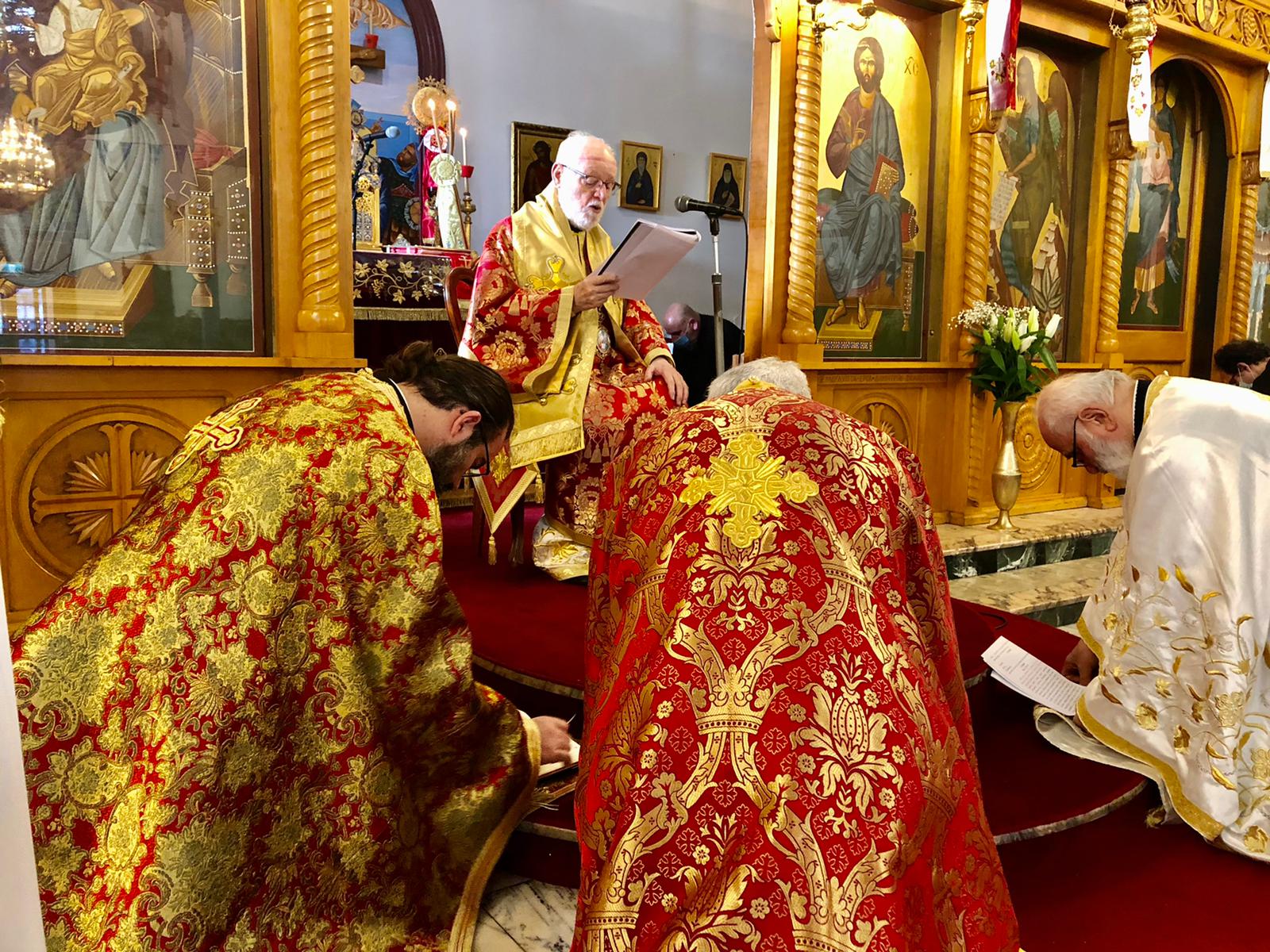 It is recalled that the Holy Trinity Church in Richmond is one of the historic Greek Orthodox churches in Victoria, built by Greek immigrants when they arrived in Australia.
Thousands of weddings and baptisms took place there in the 1950s, 1960s and 1970s.