The competition titled "AMBASSADORS 200" that took place in the state of Victoria, has been successfully completed, as reported by vema.com.au.
The competition was organised by the Organisational Committee for Greek National Day under the auspices of the Greek Orthodox Archdiocese of Australia and in conjunction with the General Secretariat for Greeks Abroad.
It was launched in February, at the commencement of the 2021 School Year and ended in June.
The aim of this competition was for students from Primary, Secondary and Tertiary Levels who were studying the Greek language as well as young people of Greek descent between the ages of 18 to 21 years old from all over Victoria to have the opportunity to actively participate in the celebration of the 200th anniversary of the beginning of the Greek Revolution.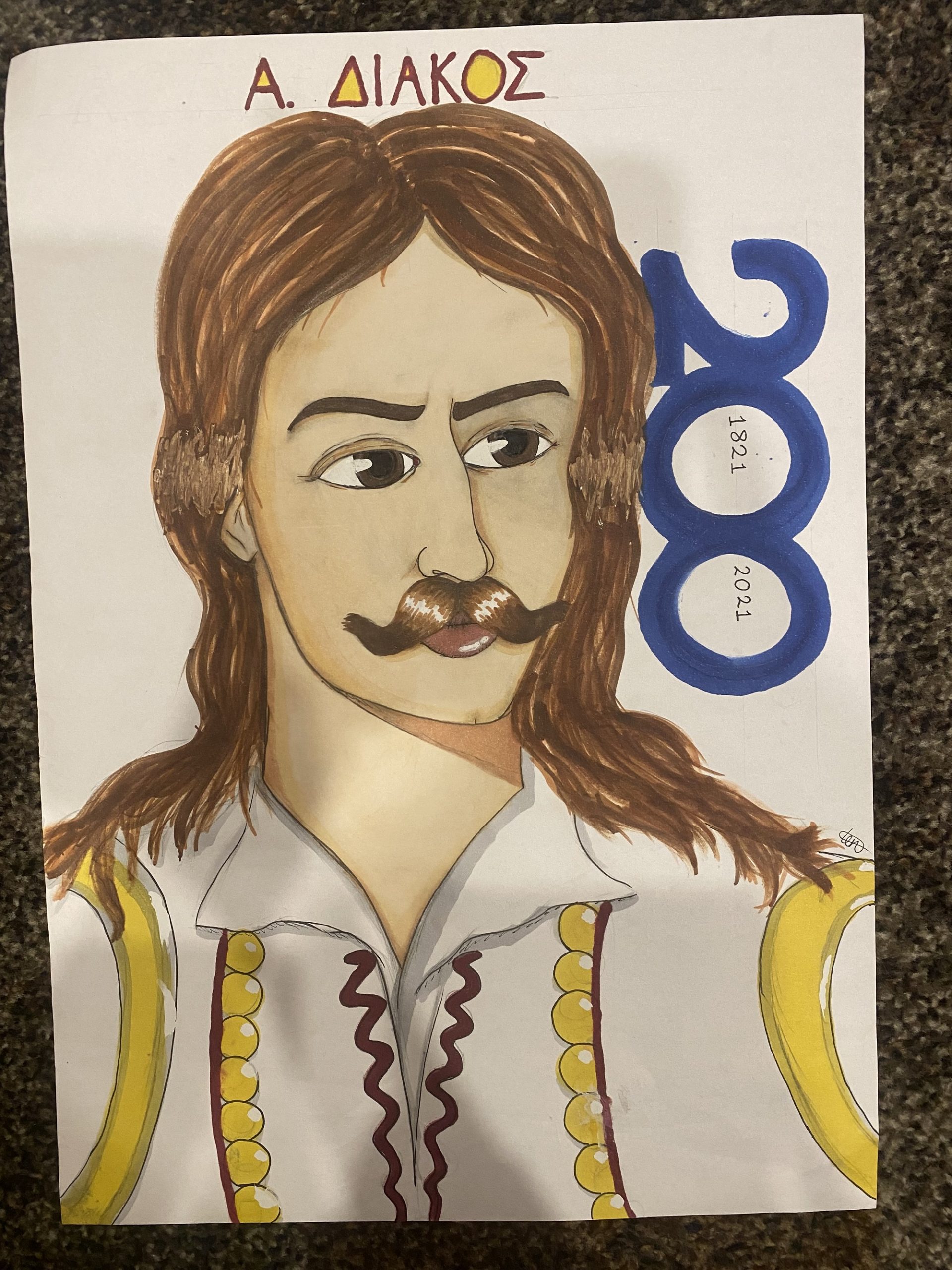 Participants were asked to explain what 1821 meant to them. Each participant had the opportunity to present their views through an essay, a poem, a drawing, a PowerPoint presentation, a poster, an interview, a song, a painting or an object.
More than 650 young people participated in the competition, mainly Primary and Secondary students, from twenty-eight different schools.
The entries were judged according to the age of the participants by a special committee of seven members. It is important to mention that all entries were amazing and the participants showed the special knowledge they had for the Commemoration of the 25th of March.
The Organisational Committee for Greek National Day had scheduled a special event for Monday 27th of September as part of the Victorian Bicentenary Program 2021.
Unfortunately, due to the COVID-19 restrictions, the event has been cancelled and the Chairman of the Victorian 2021 Bicentenary Committee, Antonis Tsourdalakis, together with the Coordinator of the competition, Natasha Spanos, will visit all the schools during Term 4 to present the awards in person and to congratulate all the participants.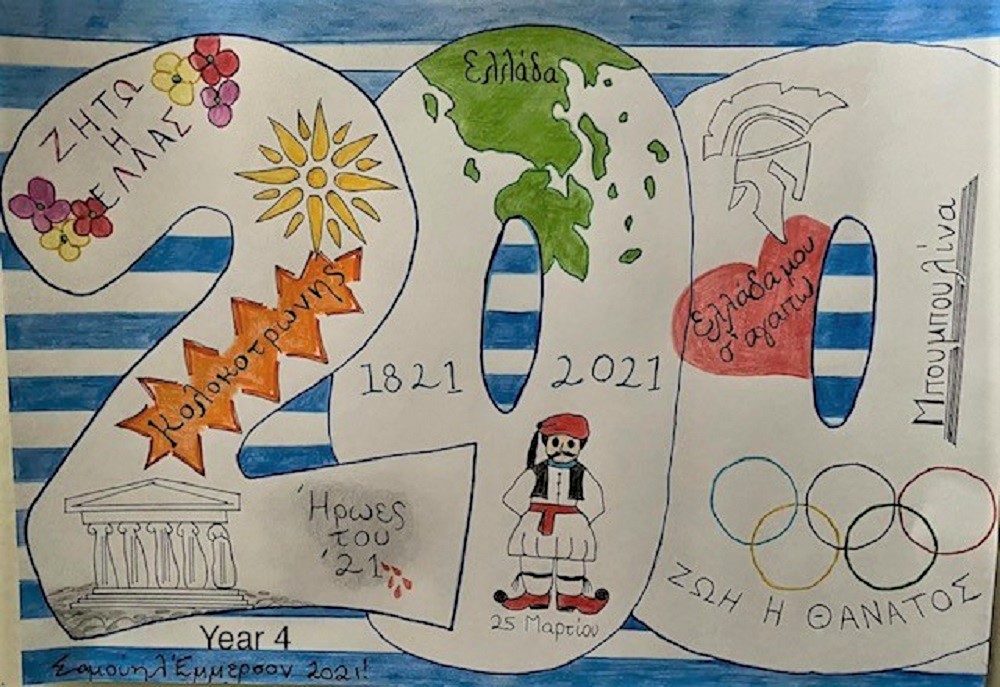 All participants will receive a Certificate of Participation from the Organisational Committee for Greek National Day.
The best 200 entries will officially be named as Ambassadors of Victoria for 2021 and they will be awarded two special certificates, one from the Greek Orthodox Archdiocese of Australia and one from the General Secretariat for Greeks Abroad.
They will also receive the official commemorative medal of the 200th Anniversary produced and sponsored by the National Bank of Greece and the National Lapel Pin compliments of the National Bicentenary Committee.
The Organisational Committee for Greek National Day mentioned that it would like to thank all the participants, the teachers and the schools that took part in the competition and actively celebrated the 200th years Anniversary of Greek Independence Day.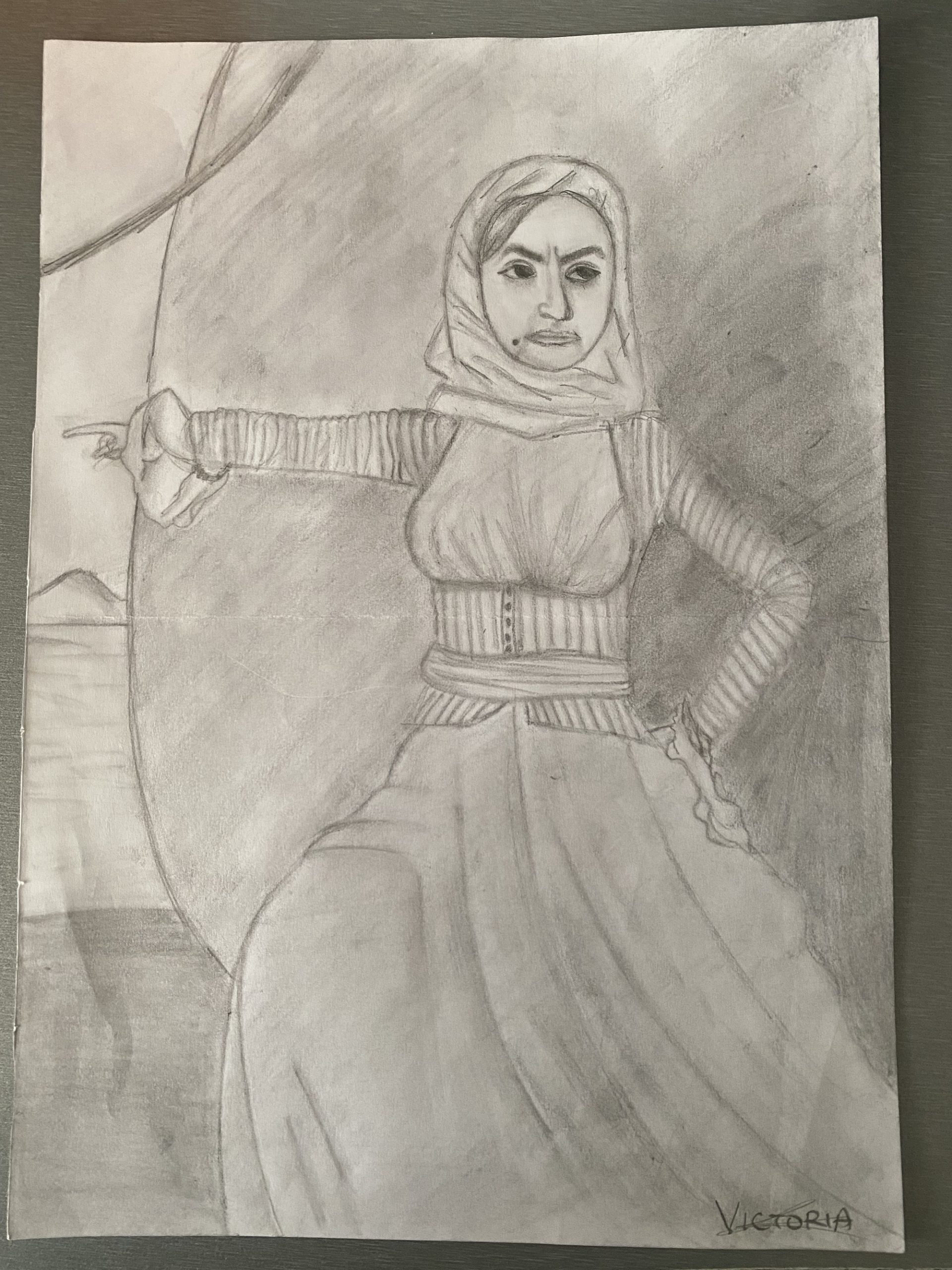 The names of the winners are: Aivaliotis John, Alevizos Leigh, Alexopoulos Mary, Amirsonis Dion, Anagnostakis Nathaniel, Anastasiadis Adamantios, Anastasiou Nathanail, Andrikopoulos Sotirios, Angelatos Gerasimos, Antoniou Nicholas, Antoniou Serafim, Antonopoulos Nektaria, Athanasiadis Arianna, Athanasiadis Kyriakos, Athanasiadis Dimos, Athanasiadis Anthea, Athanasopoulos Lazarus, Bakali Eva, Ballis Nikki, Ballis Dimitra, Barbagiannis Alexandra, Batsakis Amelie, Batsakis William, Bauzon Alexi, Bombos Jasper, Bracoulias Antonia, Bridgman Elyssa, Chhiev Natalee, Chronopoulos Vasili, Delfas Stephanie, Dellios Amelia Lexi, Demetriou Arthur, Dipierdomenico David, Doukas Victoria, Drougas Daniel, Drougas Alexis, Emmerson Sammuel, Emmerson Zoe, Falduto Zane, Fardis Anabelle, Fardis Diahna, Fountoulakis Michael, Fousias Zabetta, Geneopoulos Anastasia, George Gigu Ayden, Georges Mattea, Georgiou Eleni, Gong Lai Lai, Goudis Marina, Goudis Nickolaos, Goutoglou Christopher, Grigoropoulos Paschalis, Gurfinkel Samuel, Haddad John, Hadjiharalambous Giovanni, Haralambakis Mikayla, Haramis Rudi, Hassan Fatat, Hazipanagiotou Alexandra, Iliadis Nicole, Isari Despoina, Johnson Dimity, Jolley Stacey, Kakaras Stephanie, Kakaras Johnny, Kakolyri Nefeli, Kalivas George, Kalomiris Amelia, Kapetanea Christina, Karac Mladen, Karagiannakis Victoria, Karagiozis Ioanna, Karagiozis Eleni, Karalexis James, Karamitros Mia, Karamzalis Eftyhia, Karanikola Alexandra, Karanikos Constantina Dina, Karatzas Dimitra (Sienna), Kasimiotis Anthony, Katakis Elessa, Katakis Emanuella, Katelanis Eleni, Katsaros Eleni, Katsipodas Yianni, Khatchmanian Victoria, Khoury Sarah, Kirkotsios Elena, Kolivas Evan, Konstantinidis Anastasia, Konstantinidis Tziovannis, Kontos Joseph, Kopanidi Rafaella, Koroneos Chloe, Kosmas Vasia, Kotsiris Marie, Kotzapanagiotis Frank, Koukouras Evangelia, Koumi Christen, Kourdoulos Christalena, Kousourakis Helen, Koutsovasilis Lucas, Kouzoumis Mia, Kouzoumis Alexander, Kozirakis Tsambika, Kyriakoudis Anastasia, Lazarou Alexia, Lazos Emmanuel, Leah Krystal, Leah Georgia, Li Cecilia, Loukaitis John, Lountzis Dionysios, Makris Paul, Manolis James, Manolis Anastasia, Markakis Kristina, Mawal Ketrina, Menelaou Eleni, Micallef Veronica, Milas Konstantine, Millar Michaela, Miltiadous Helen, Miltiadous Andrew, Mrak Josef, Muratore Marco, Muratore Antonio, Nguyer Alex, Nicolaidis Gia, Nicolaou Nicholas, Ntoulelari Eirini, O'Neil Ryan, Palaskas Poppy, Papachristoforos George, Papachristoforos Calista, Papadakis Manie, Papadopoulos Nefeli, Papadopoulos Magdalene, Papakatsikas Chris, Papatsonis Alexandros, Parastatidis Zara, Patsaki Eirini, Patsaki Viktoria, Peripetsakis Mary, Petrou Helena, Petrousis Evangelina Dimitra, Pezos Kristina, Phassouliotis Leah, Phelghati Ella, Pititto Nicolas, Pletas Francine, Pop Maria, Pouris Eleni, Pouris Christina, Psarianos Angelos, Psomiadis Angelos, Radimisis Zoe, Rentoulis Taiya, Rigogiannis Hariklia, Rigogiannis Maria, Sako Cecilia, Salamousas Athina, Sarigianoglou Kalliope, Saxionis Gregory, Sidiropoulos John, Simou Magdalini, Smirnakos Ava, Soundy James, Souris Angelos, Stamoulis Anastasia, Starakis Natassa, Stefanidis Christian, Talias Manni, Tallent Phoenix, Theodoridis Sevastian, Tioulis Vaios, Tochovitis Angelos, Triantafillou Christina, Triantafillou Constantia, Tsalkos Mia, Tsiloulis Victoria, Tsiounis Zoe, Tsiounis Nektarios, Tsoulakos Aristidis, Vakras James, Varsamis Leon, Varytimidis Despina, Vatca Anastasia-Ioana, Vezos Spyridon, Vezou Konstantina, Virtanen Lola, Viskas Aidyn, Vlahos George, Warren Sarah, Wielgosz Jacob, Zarbos Orestis, Zarkos Georgia, Zarras Michael, Zoukis Kristina, Zoukis Georgina.