On Wednesday, October 6, 2021, with the blessing of Bishop Elpidios of Kyanea, the children of the Church of Sts Constantine and Helene in Perth enjoyed a day of fellowship and activities during the school holidays as reported by vema.com.au.
The day was very well by 75 children as well as parents, grandparents and carers. It began with a Divine Liturgy in the morning for all the children, honouring the Feast Day of St Thomas the Apostle.
At the conclusion of the liturgy, a memorial service was conducted and all the children were encouraged to pray for the souls of all their family members, and especially any of their grandparents, that had passed away.
After the Divine Liturgy, morning tea was held outside for all the children which was sponsored and prepared by the ladies of the St Tabitha's Central Philoptochos.
The main activities for the day were split into two. The high school aged children participated in a cooking class hosted and run by the Castellorizian Association of WA.
The primary school aged children participated in an activity where they made special gifts for the elderly. The primary school children beautifully decorated special coffee mugs and then placed inside the mug gifts including an icon, a card with a personal message, coffee, tea and a hand cream.
The mugs were then individually wrapped. Parish Priest, Fr Terry Gerovasilis, will distribute the special gifts to the Orthodox residents of the various nursing homes in the area as well as to the elderly who attend the St Basil's Day Centre respite called "Café Zoe" located on the premises of the Archdiocesan District of Perth offices in Dianella.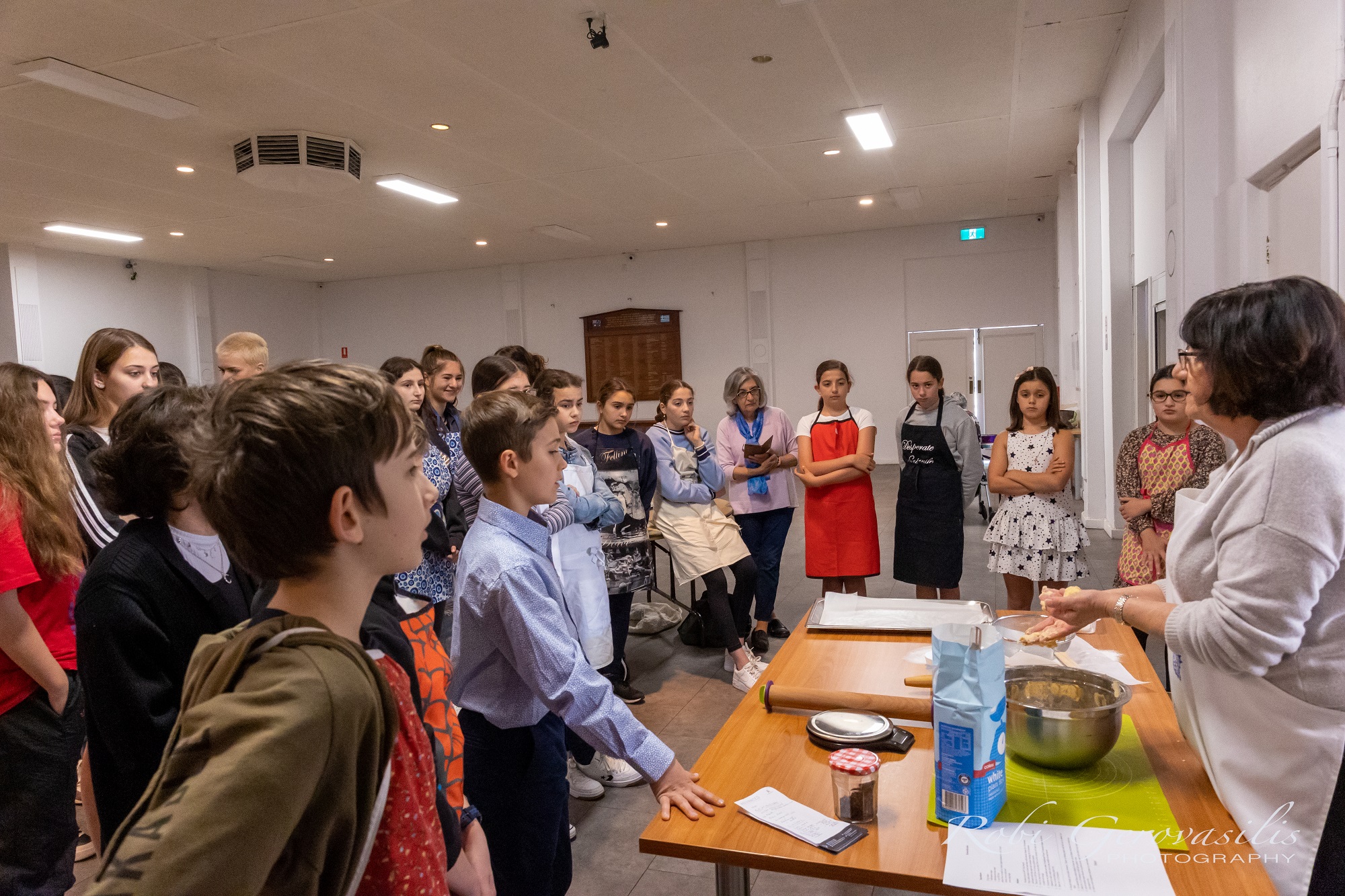 To conclude the day, the children participated in a Q&A forum in the Church. The children discussed the important lessons of love and care that they should take with them into their school and home life.
Fr Terry also gave a demonstration to the children of the various articles used in the Divine services within the Church.
Much credit and appreciation are extended to the wonderful mothers of the Parish who volunteered their time and effort to bring the day together, as well as to the St Tabitha's Central Philoptochos and the Castellorizian Association of WA.