The enthronement ceremony of the new Metropolitan of France, Dimitrios, took place on the morning of Saturday, September 18, at the Cathedral of St. Stephen in Paris, as reported by vema.com.au.
The Ecumenical Patriarchate was represented by Metropolitan Arsenios of Austria while the ceremony was attended by representatives of the Roman Catholic Church and many people.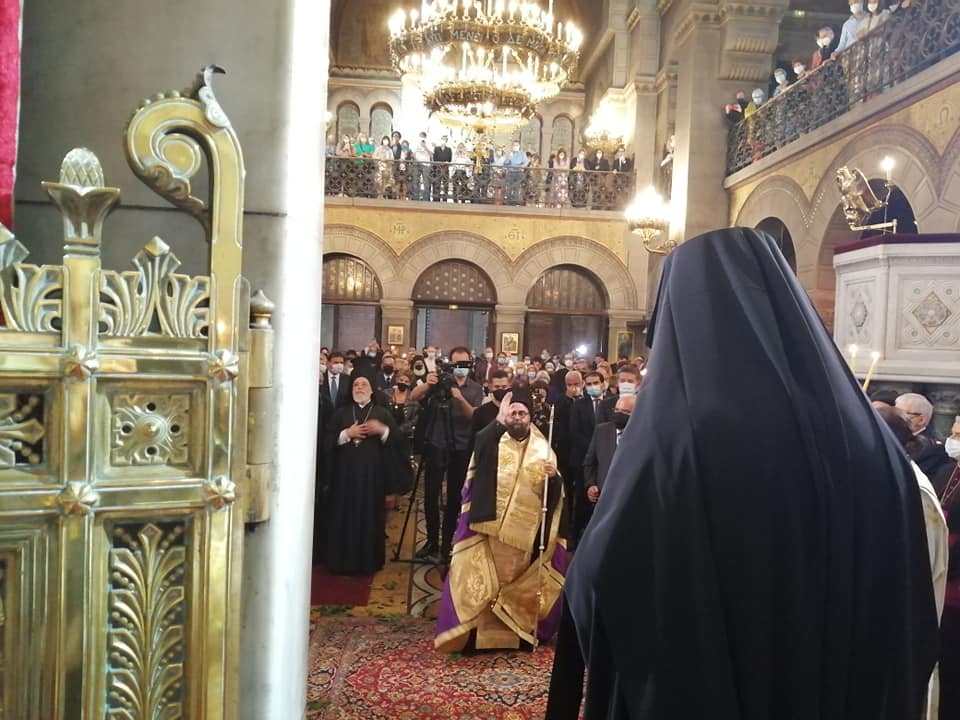 The Metropolitan of France, Dimitrios Ploumis, was born on November 6, 1979, in Thessaloniki. He is a graduate of the Higher Ecclesiastical School of Thessaloniki and the Department of Theology of the Theological School of AUTh.
In 2001 he was ordained a Deacon by the late Metropolitan of Nea Krini and Kalamaria, Prokopios, and in 2007 he was ordained a presbyter by Metropolitan Barnabas of Neapolis and Stavroupolis.
From 2015 to 2021, at the invitation of the then Metropolitan of France, Emmanuel, he served as head of the historic Orthodox Church of Marseille and as Hierarchical Vicar of southern France.
He participated in committees of inter-Christian dialogue and interreligious relations (Marseille Espėrance, Radio Dialoque), representing the Metropolis of France and the Ecumenical Patriarchate. He speaks French and English.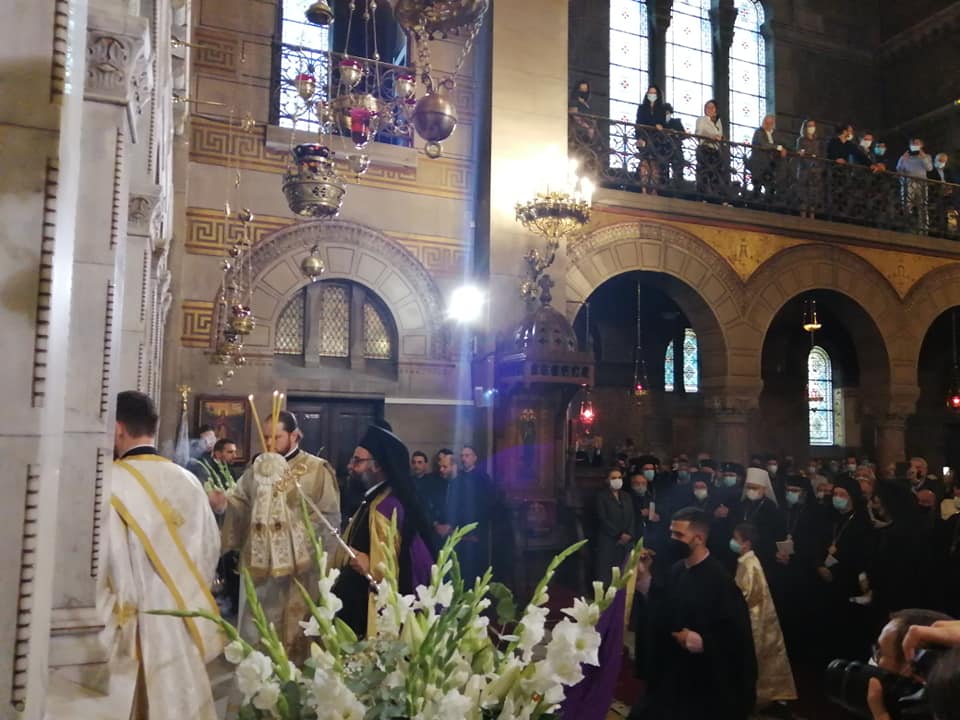 On July 20, 2021, he was unanimously elected Metropolitan of France by the Holy Synod of the Ecumenical Patriarchate, and he was ordained by Ecumenical Patriarch Bartholomew on July 25 in the Phanar.